Our Services
Ntelligent Networks Managed IT Services helps Lakeland FL and Tampa FL small to mid sized businesses achieve their goals by enabling them to focus on what's actually important to their business. Remove the burden of IT by entrusting some or all of it to a local managed it services provider. Here are just some of the ways Ntelligent Networks IT Services for Lakeland FL and Tampa FL small to medium businesses can help you:
LETTER FROM THE CEO
Ntelligent Networks, Inc was founded with one thing in mind, the client. We were one of the first pioneers of managed proactive IT support, now known as managed services. In the mid 90s when starting in computer repair I noticed that everything was based on break fix repair. So everything was a knee jerk response to a problem, that in most cases could have been prevented with some basic common computer maintenance.
This is where we developed Pro IT Support contracts to address network and computer issues before they came up. With a monthly program and some professional monitoring software we can reduce downtime, lower support costs and provide a better experience for our clients. This results in less time worrying about computer issues and more time to focus on your business.
I am a Polk county native, Lake Wales Highlander, Florida Southern Moc, and Lakeland has been my home for almost 30 years. I am active in numerous local charities as well as business networking groups. I have a passion for people and at Ntelligent Networks it shows. Choose us and our team along with myself will make sure you have the best IT experience possible. Thank you for visiting our website!
Anthony Newman
CEO, Ntelligent Networks, Inc.
Support Requests Resolved This Year
Average Response Time For Client Requests
Full-Time, Certified Techs On Staff
No Matter The Industry, Ntelligent Networks Helps Businesses Win
Are you looking to outsource your IT strategy and support? No matter the industry or the size of the technology challenge, Ntelligent Networks is dedicated to providing the most effective IT support, strategy and management to businesses large and small. As one of the largest Managed Services Providers, we have the resources to support your industry.
Explore below a variety of industries we have served and are currently serving and learn how our unparalleled managed services can be tailored to meet your business needs and will help you grow your business.
Download Our Free Guide:
How To Select The Right IT Company For Your Business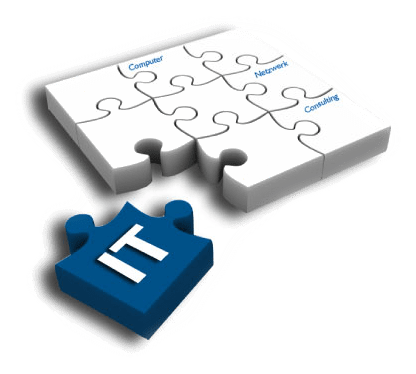 "Reliable, friendly, expert, and best of all… AFFORDABLE!!! Before you buy a computer or get one serviced anywhere else."
"Great customer service. Repaired my computer on timely manner. Technicians' educated and answered all my questions."
"Anthony and Steve were very helpful. I had a family emergency and needed to have my laptop repaired before leaving town."